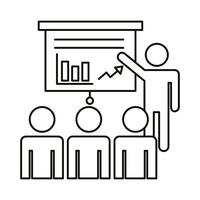 Programs Provide Pathways to Success
The Pathways Programs are a part of a branded effort by the Ohio Grocers Association to provide its members with the most up-to-date information available on topics that affect their bottom line. These programs can be the difference between successful compliance and fines or regulatory penalties, proving to be vital tools for store owners and operators. Each kit contains resources, information and presentations that provide comprehensive and updated information about each industry topic. Material is delivered through manuals, CD and/or DVD formats and varies according to the program. To find out more about the Pathways programs or to order materials, email or call Chris Schweitzer at 614.442.5511 ext. 7130 or design@ohiogrocers.org.
Food Safety Certification by the Ohio Department of Health's food protection rule, 3701-21-25 of the Administrative Code can be found here.
Pathway to Selling Alcohol Safely
Pathway to Food Safety Program
Pathway to Workplace Safety-OSHA